Hosted by School Court Extra Care Charitable Trust (Station Road, Hednesford)
On Wednesday 3rd July 2013 the staff from School Court Elderly Residents Home provided a lovely event in Hednesford Park. It was such a success we would like to support the event again next year, but provide it on a Saturday so that more of the public can participate.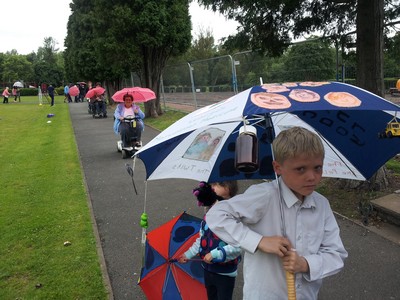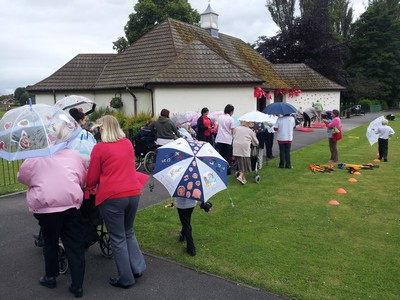 Different representatives from the community met at the Pavilion at 10.30am, armed with their umbrellas ready for the walk at 11am.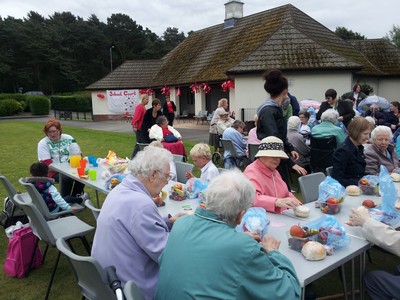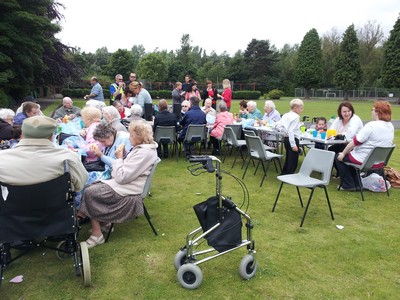 After the Brolly Walk everyone settled down to lunch. (ABOVE RIGHT Slavica Onions, who is organising the Royal Baby Shower on 27th July in Hednesford Park, Cindy Faulkner, our Vice-Chair, two representatives from our local police force, Julie Shires, the Research Officer from The Museum of Cannock Chase and Anna Green, our Secretary)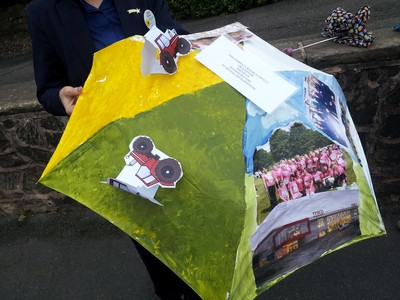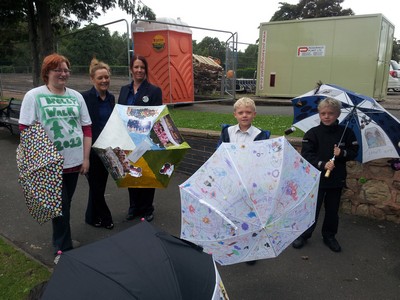 Hednesford Tesco Stores brought a delightful brolly made by Melissa Smith in Customer Services, it was accompanied by the Community Liason Officer Rachel Hodson and other members of staff. (Tennis court renovation work well underway in the back ground of ABOVE CENTRE photograph) ABOVE RIGHT are shows the tremendous effort by the West Hill Primary School After School Jackanory Club who made their brolly with the theme of Roald Dahl.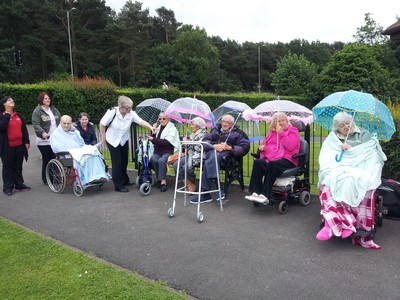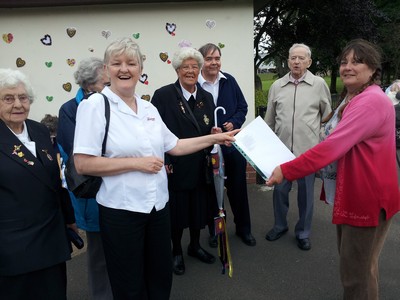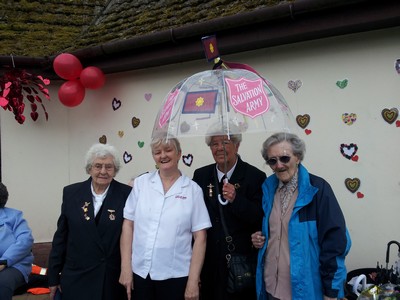 Hednesford Salvation Army joined us with a fabulous brolly (ABOVE RIGHT) and also handed over their entrees for the poetry competition to our Vice-chair Cindy Faulkner (ABOVE CENTRE)
If you like this, please share: