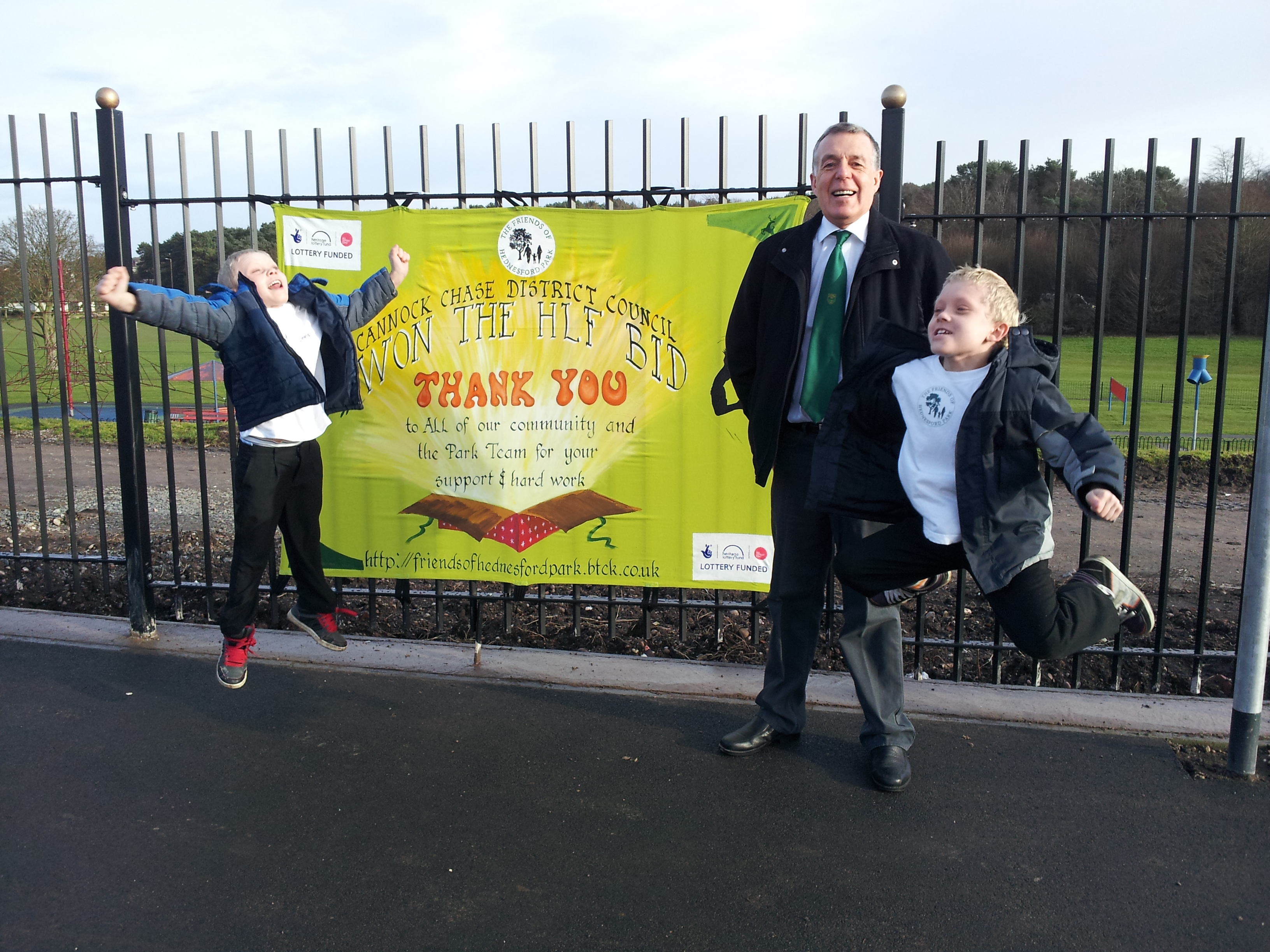 On Monday 17th December 2012 it was announced that the second-round bid for £2.273 million from the Heritage Lottery Fund (HLF) and the Big Lottery Fund (BIG) was successful.
Councillor George Adamson, Cannock Chase Council Leader, said: "This is a wonderful early Christmas present for the people of Hednesford and is the green light for our exciting plans. The park is already well used and popular with local people and the major improvements will make it even better for them. Thank you to everyone who took part in the consultation over the summer and got involved in shaping our plans. And a big thank you to the Friends of Hednesford park, who played a major part in our bid for the funding."
What Happenes Next?
There is a lot of official paperwork and councillor cabinet approval that has to take place before CCDCouncil can start to make changes in the park. The outlined plan of action of changes in Hednesford Park should be ready for the next Hednesford Forum (open to the general public at The Museum of Cannock Chase) in the New Year. We will keep you informed of any progress.
If you like this, please share: