Thank you to SCYVS to funding the Treasure Hunt, Tescos, Gnarly Cycles, Hednesford Carpets and SOS Hairdressers for contributing Easter Eggs. A big thank you to Jackie, Andy and the team at Chase Eye Care who supported us in MANY ways including promoting, distributing eggs on the day and Jackie for working hard with our team on the day.
A huge thank you to Erica (Our bad chicken), Anna, Cindy, Jack, and Jack from Gnarly Cycles, Colin, Julia, Nix, Cleo and B (the dogs), Kelvin, Clare and Patrick (our PCSO's) and of course our ever reliable Nick (our dedicated Park Keeper)
(More photographs on our facebook page)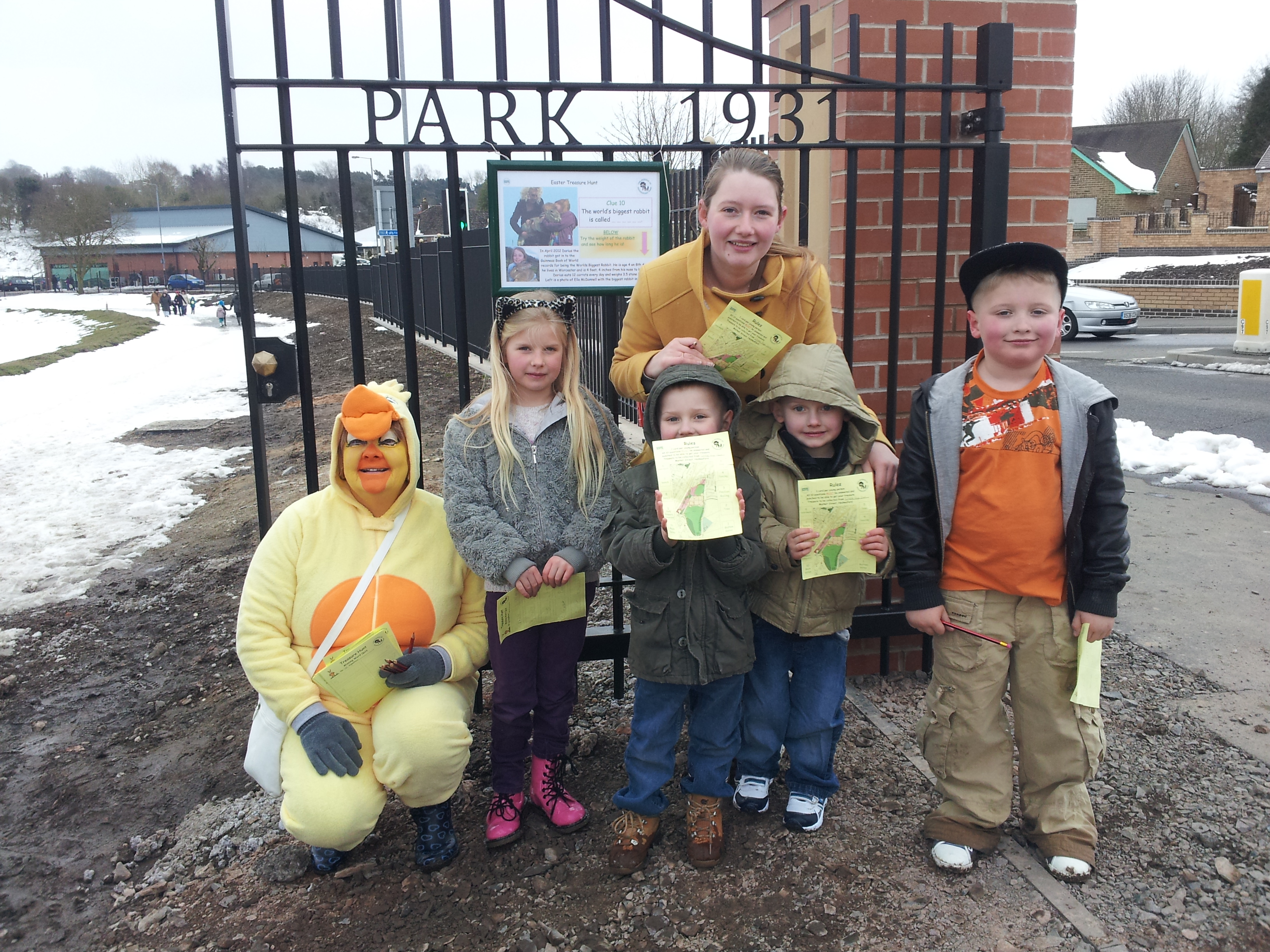 (ABOVE) Ist to finish the Treasure Hunt with our bad chicken!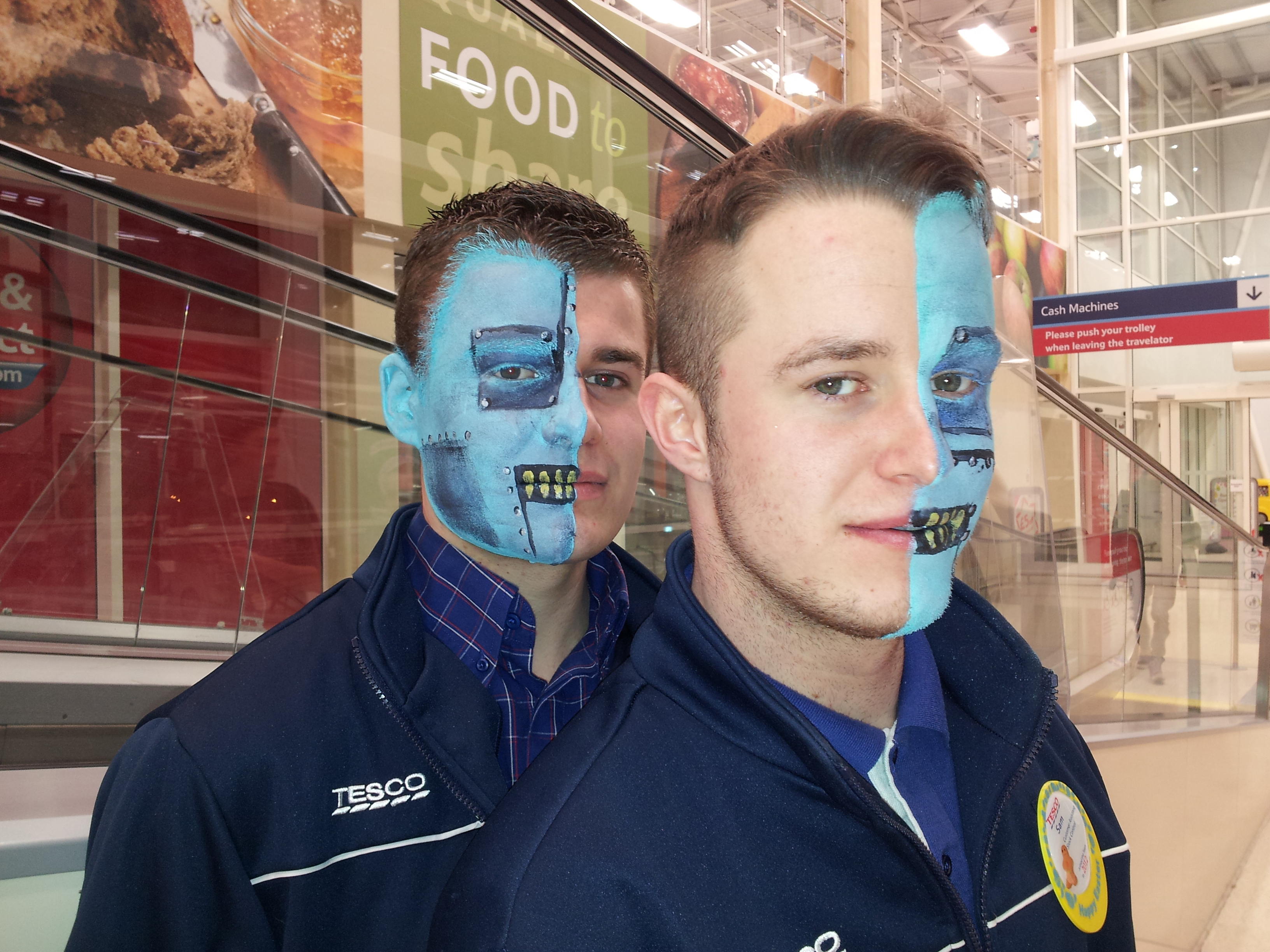 (ABOVE MIDDLE) Lads at Tescos that were great sports! We raised £37.30 face painting, thank you to all who contributed, all proceeds go to providing free workshops, activities and events.(ABOVE RIGHT) Niki with B and Cleo directing participants away from clue 2 which was deemed to dangerous to use during the pre-event risk assessment due to icy floor conditions. Clue 2 was moved to the tree in the middle of the park.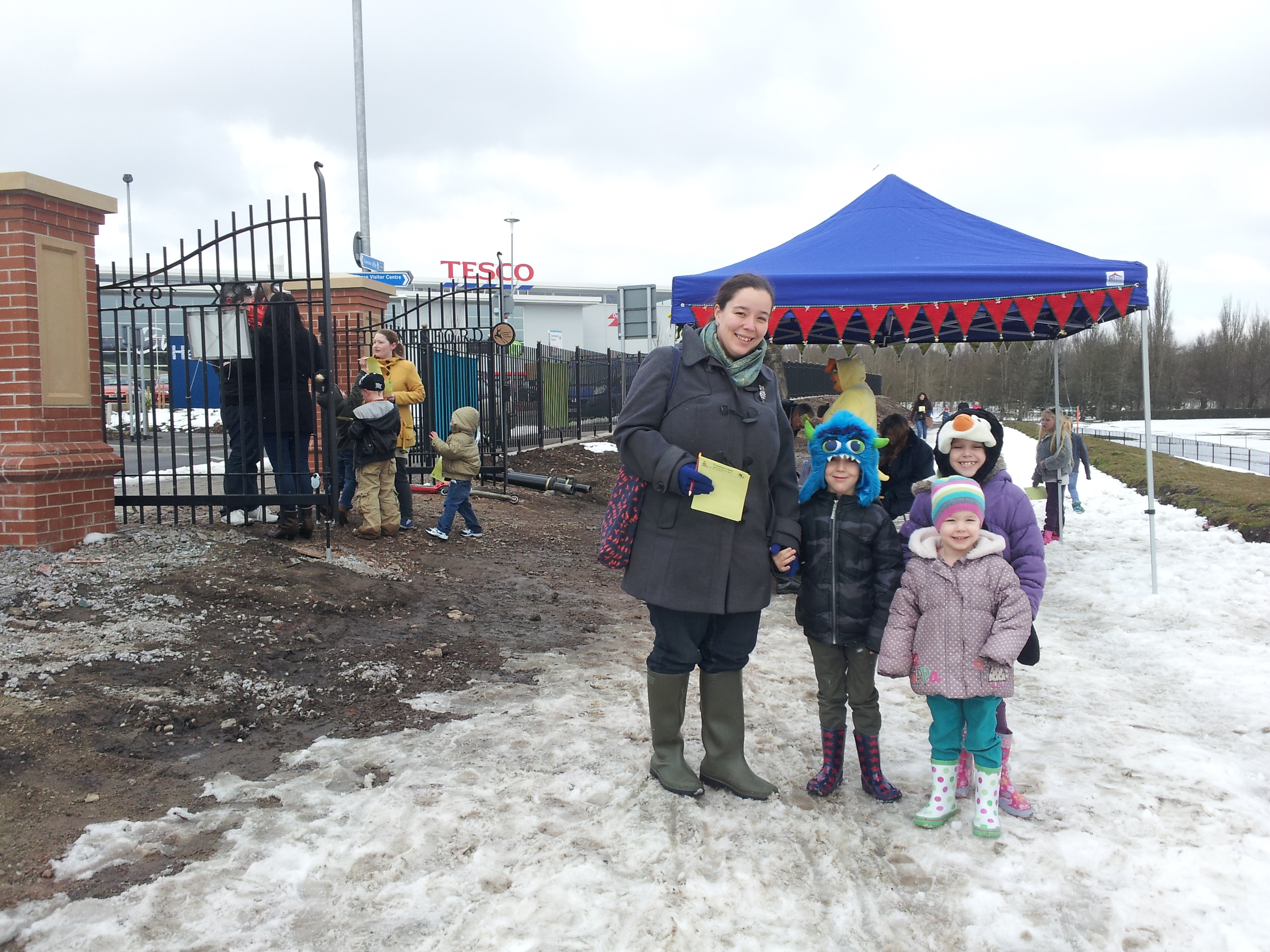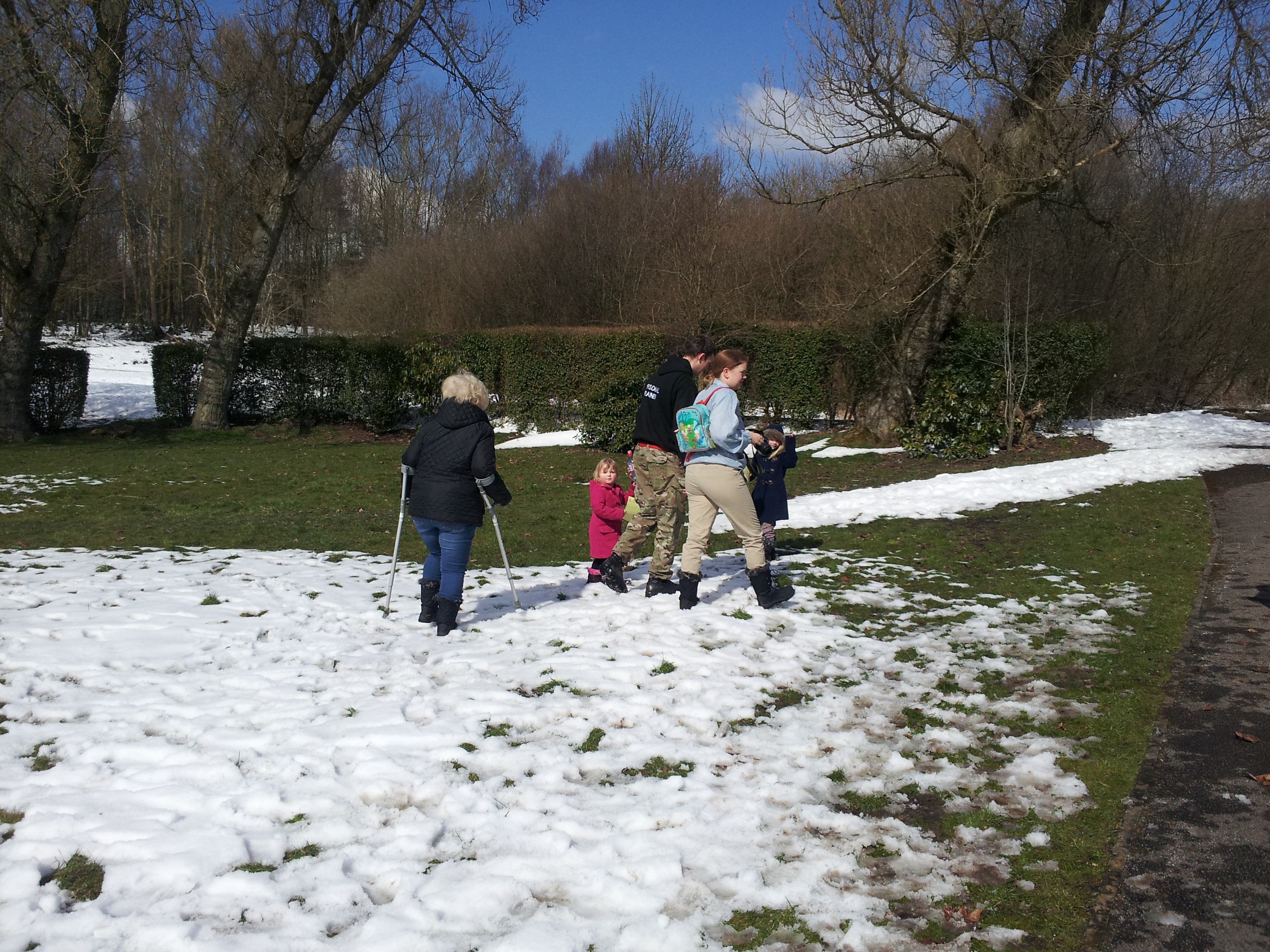 We had a great day! No snow blizzards! Good turn out!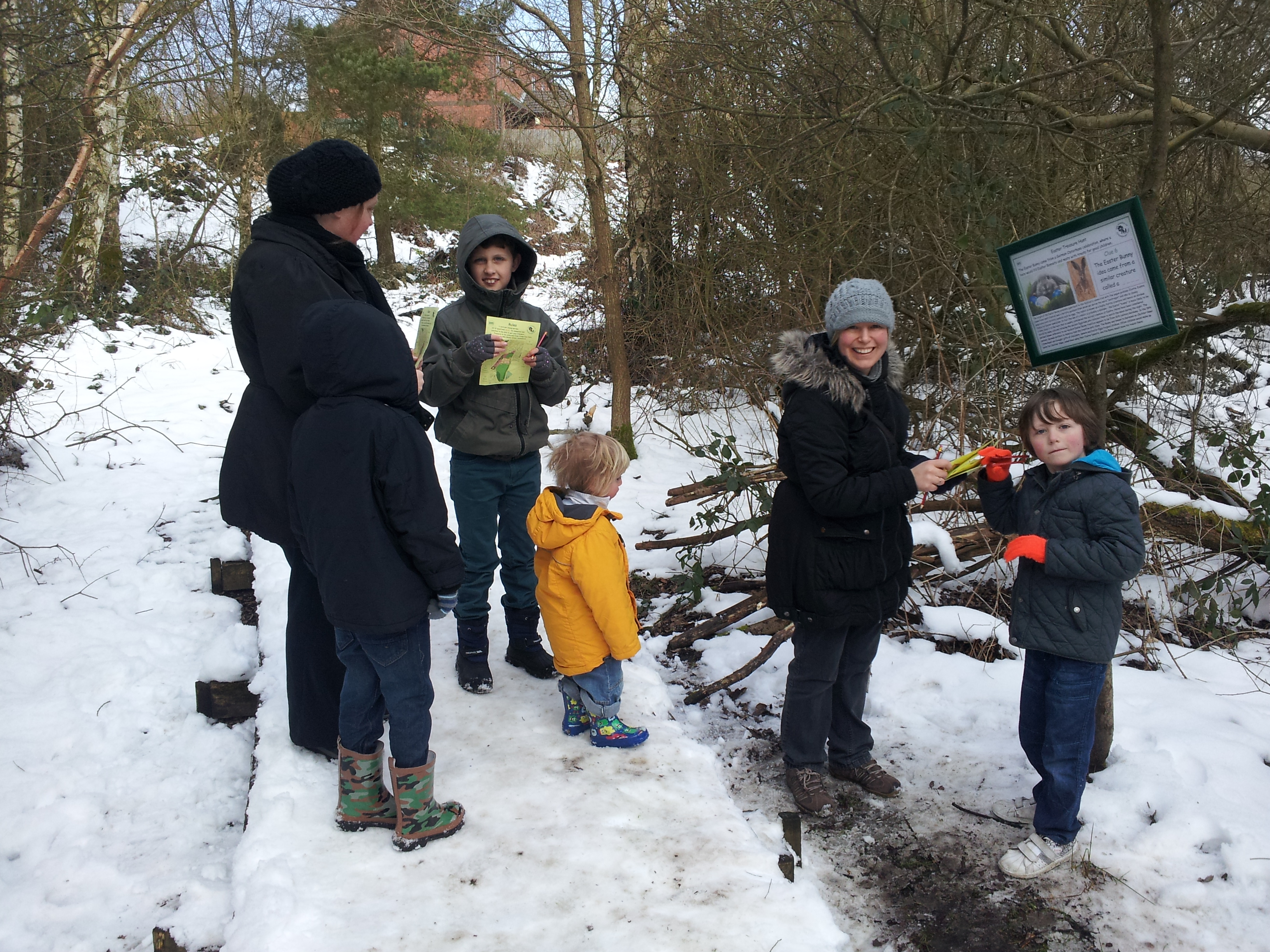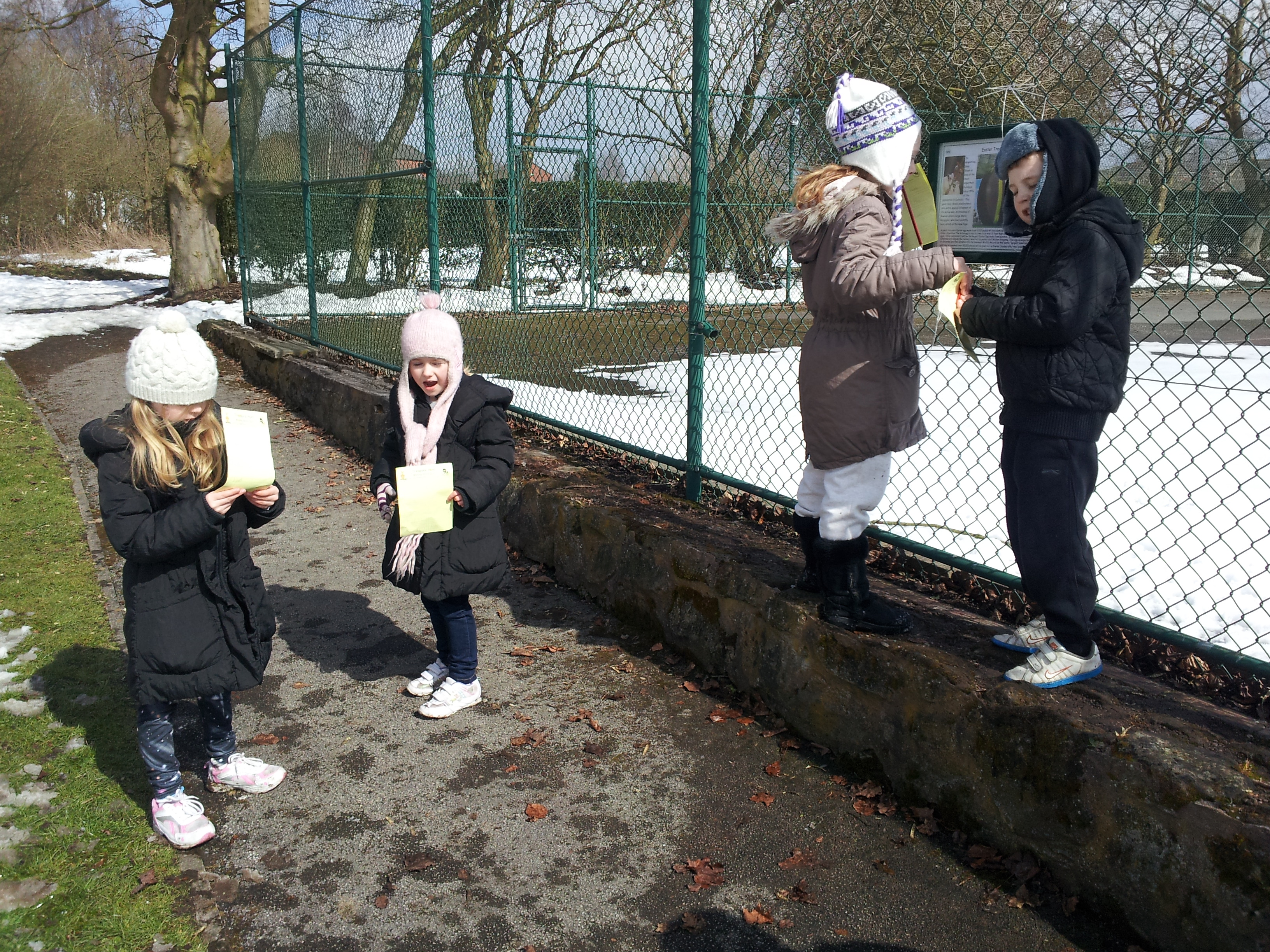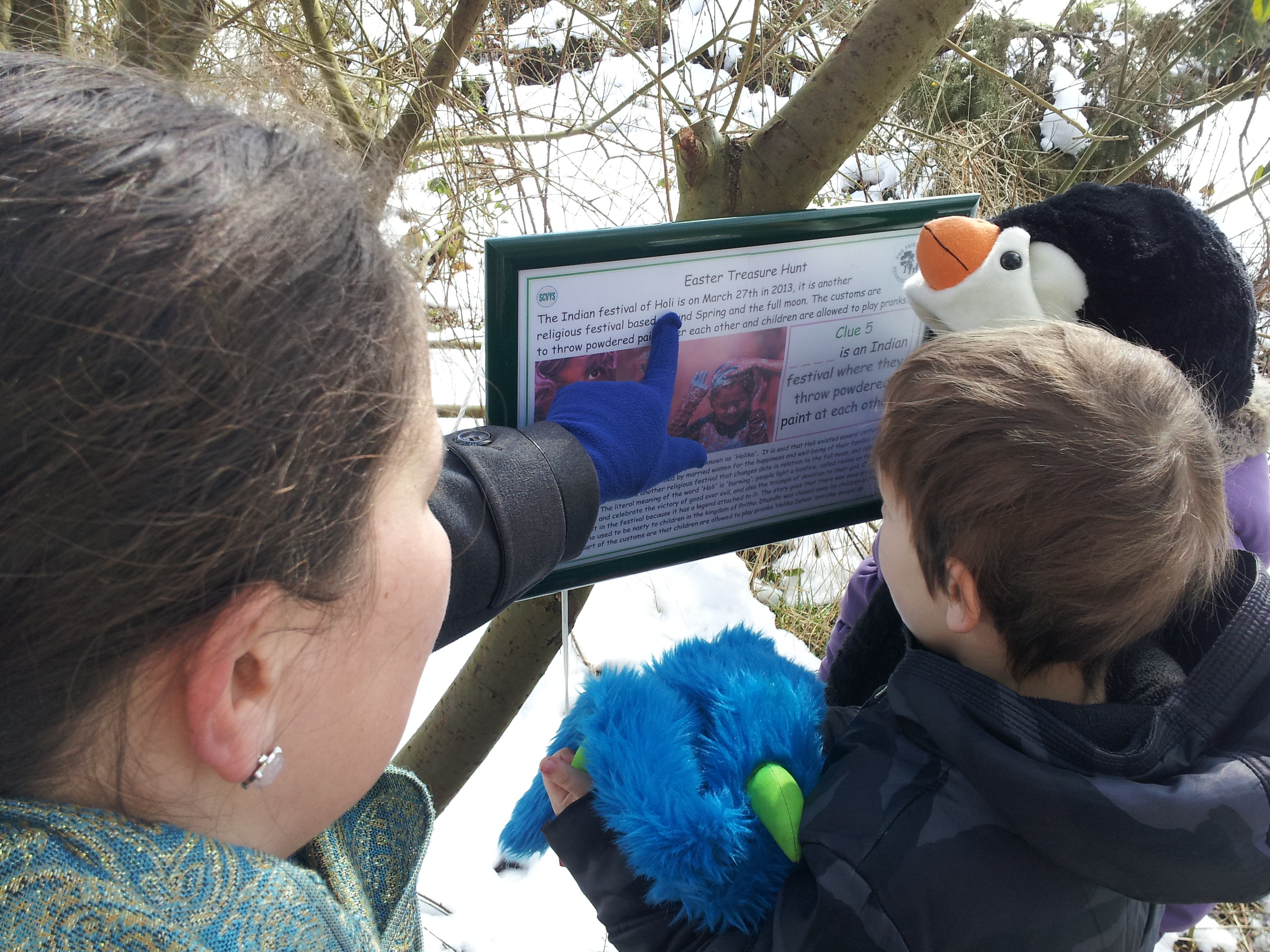 The children had to answer 10 clues and punch each card at each station.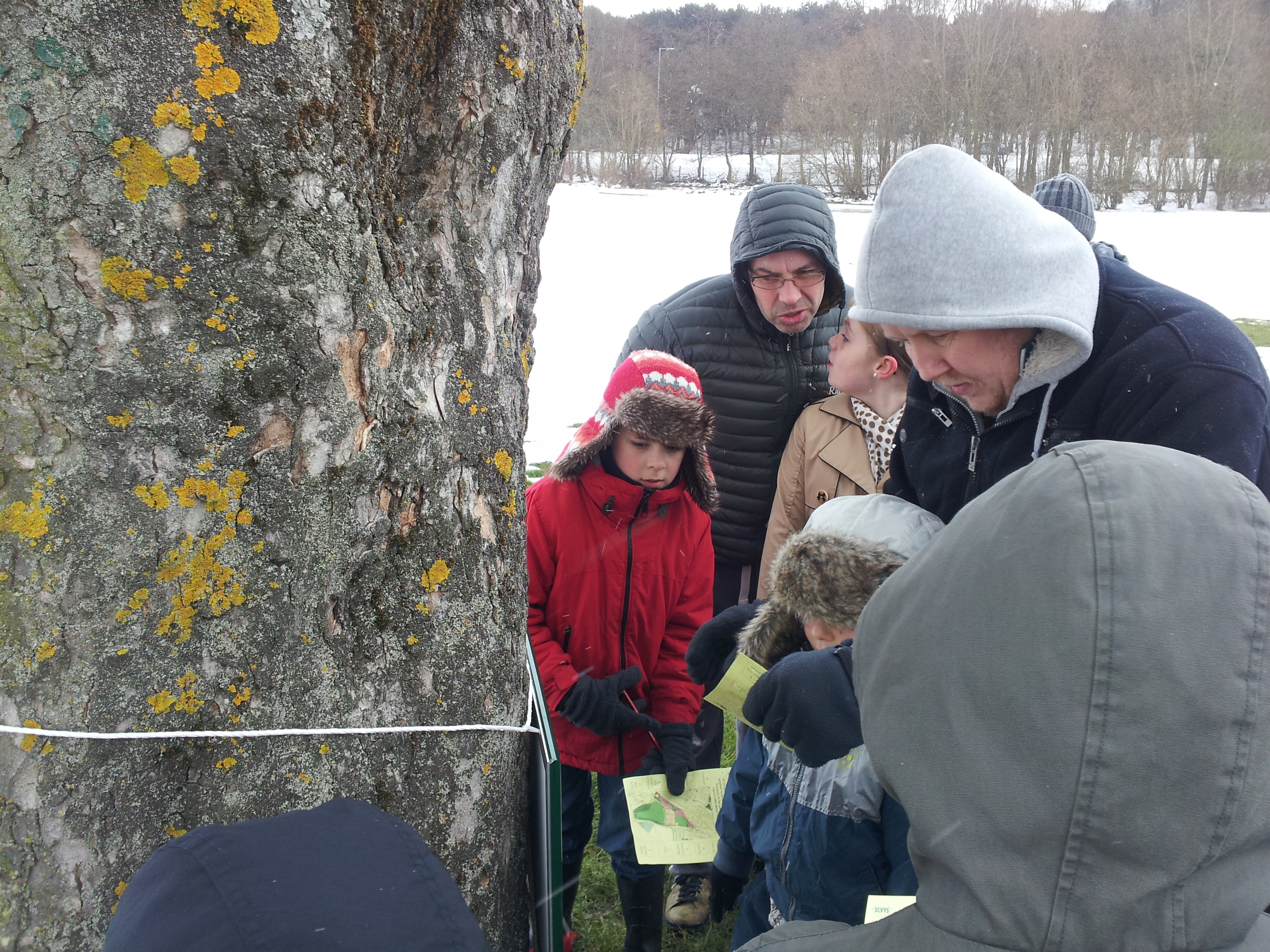 Added to the website Saturday 23rd March 2013
The Friends of Hednesford Park invite young people to join our Treasure Hunt in Hednesford Park!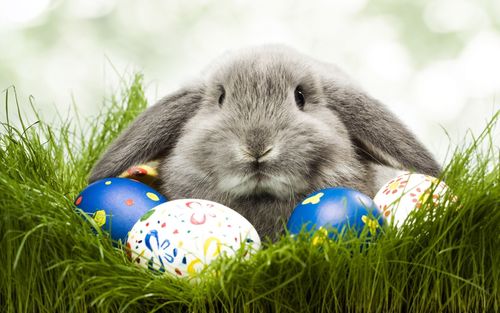 Plan of Play:
Meet the Easter Bunny at the main gates to Hednesford Park (by Tesco island)
Pick up a Treasure Map from the Easter Bunny with 10 clues on
Hunt the park to find the clues and punch each of the 10 squares to prove you have visited all clues
Pick up your prize from Chase Eye Care (Market Street, Hednesford – opposite B&M)
The Easter Bunny and marshals dressed in flourescent vests with ID badges will be around the park to help you
Rules:
If all 10 different punch designs are not on the card = NO PRIZE
1 card per young person Wear sensible, comfortable shoes and clothing
Have fun! Respect the park and your community, no prizes for those who do not.
Other Activities:
Bella's Coffee Shop are doing Easter Activities in the town
Chase Eye Care are doing a colouring competition, GREAT PRIZES
Funding for the Easter Treasure Hunt:
We would like to thank SCVYS, Hednesford Tesco Stores, Chase Eye Care, SOS hairdressers, Gnarly Cycles and Hednesford Carpets for supporting our event.
We would also like to thank ALL of our volunteers who put so much effort in to providing and supporting these free events for our community.
If you like this, please share: