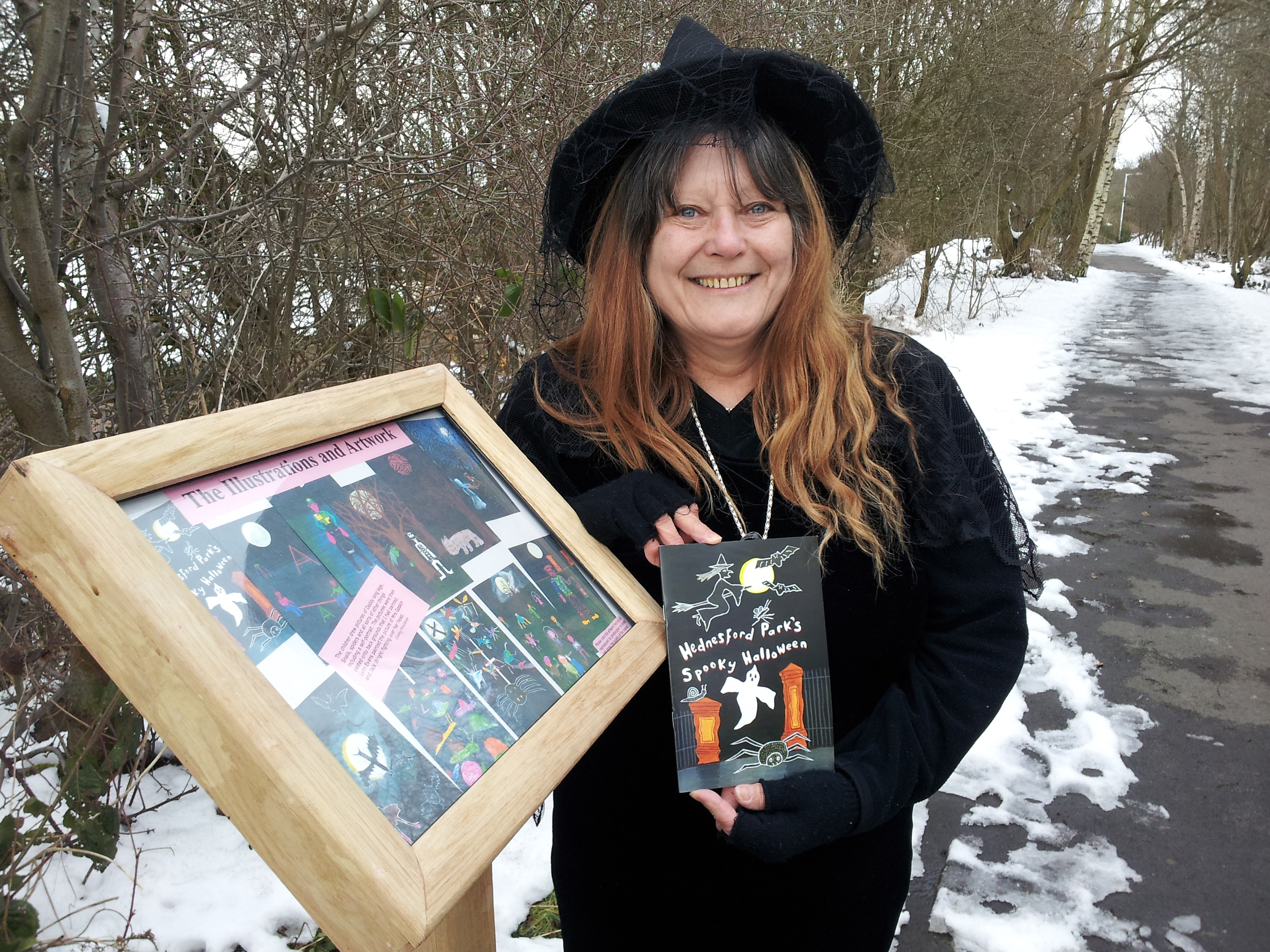 (ABOVE) Cindy Faulkner is our Vice-chair and a local author. Cindy wrote the story for the Halloween Lantern Walk 2012 with the children from West Hill Primary Jackanory After-school club. The children talked about the things that scared them, Cindy wrote these things into the story and got them to draw illustrations to go in the book. The book is on sale at Hednesford Traders in Market Street Hednesford for £4: AJ's Trim and Tone, @32 (Gifts, accessories and bling), Celebration Costumes (Fancy Dress Hire), Katie's Kards and Gifts and Head 2 Tail (The Pet Shop)
The Story behind the Story Walk
The Story Walk was installed from the inspiration of Lisa Shephard (Good Life Project) http://www.thegoodlife.uk.net
It was piloted on Halloween 2011 for the Lantern Story Walk in Hednesford Park and then put into a funding bid to the Lottery Awards for All project.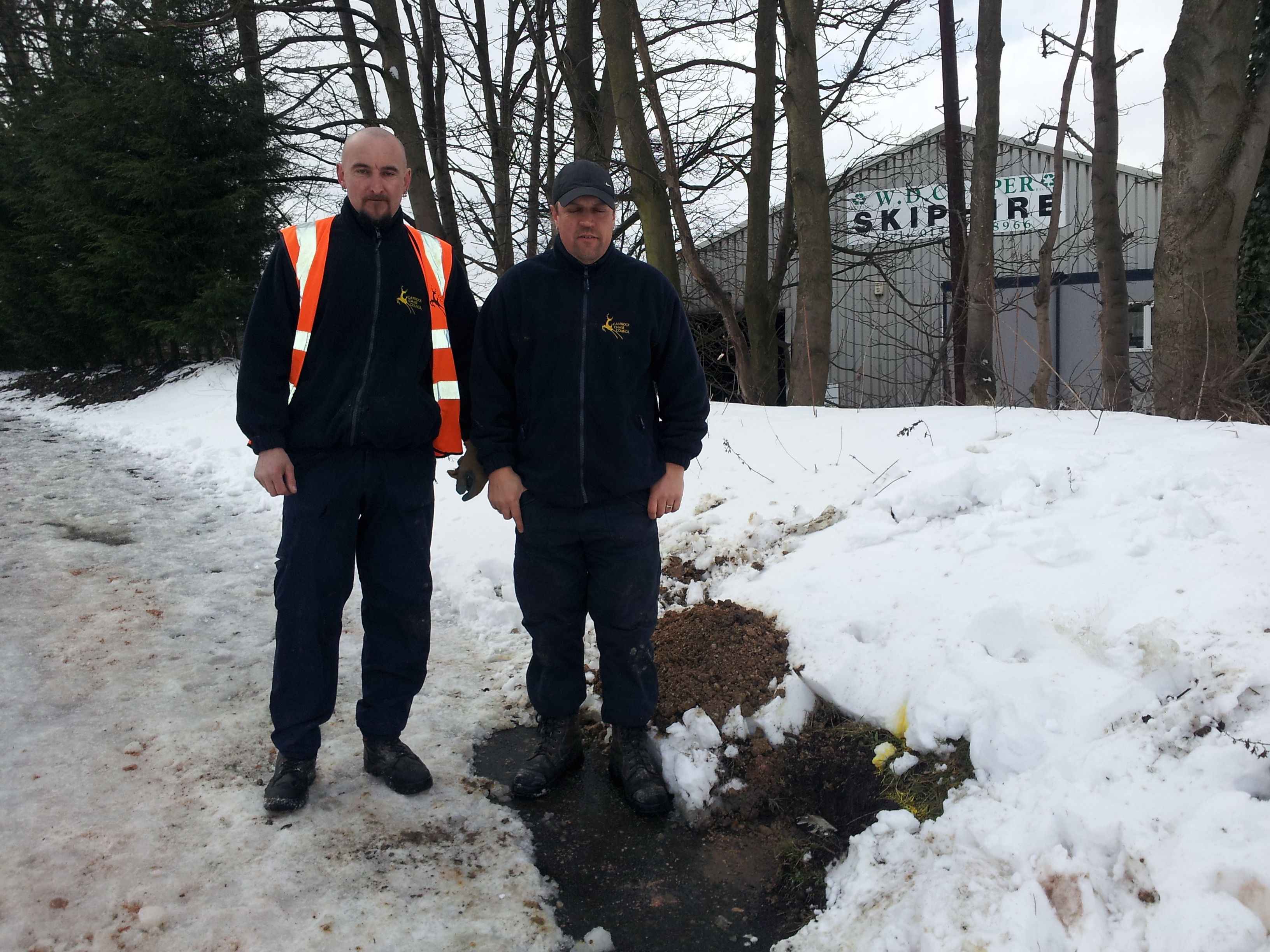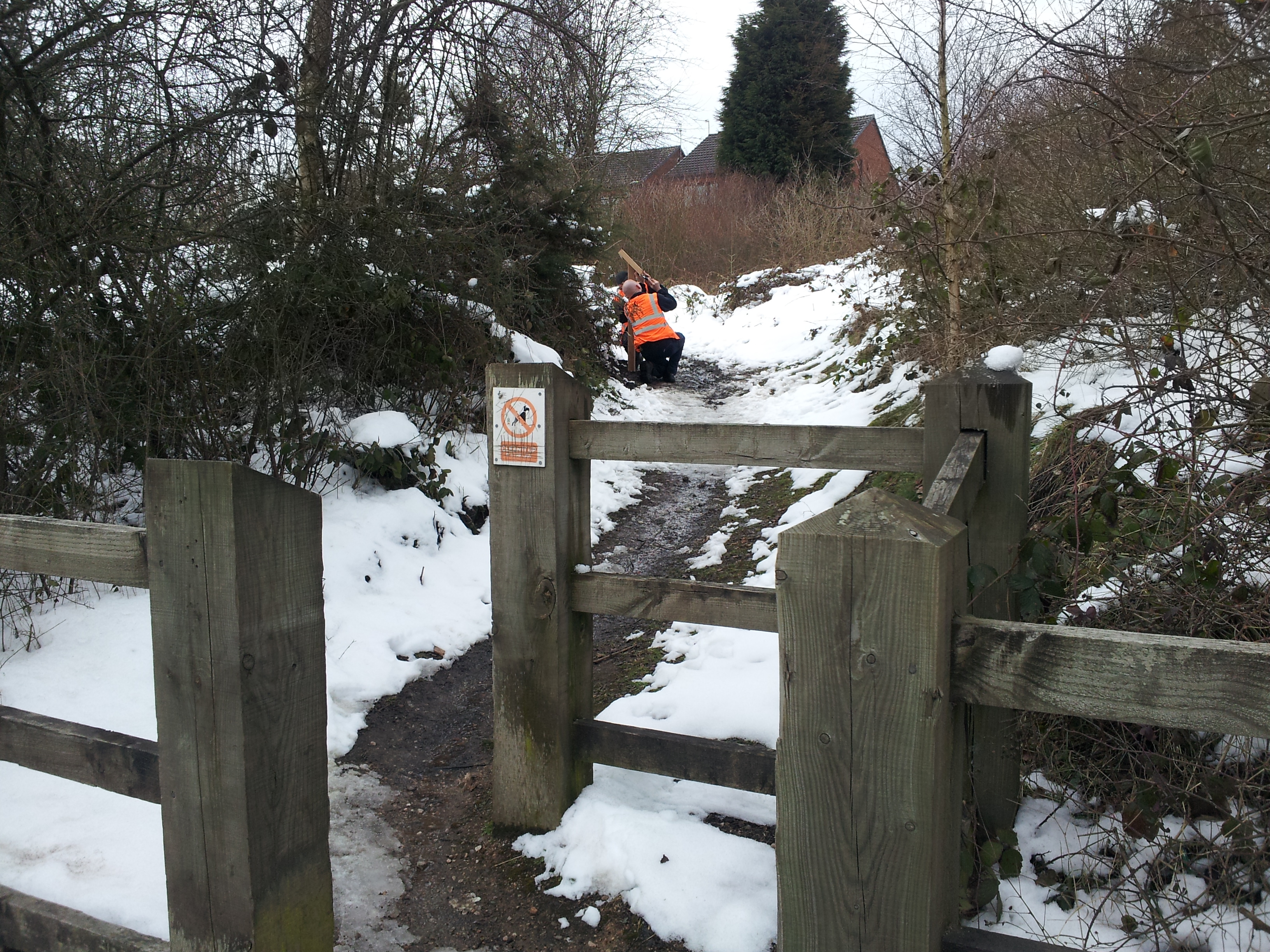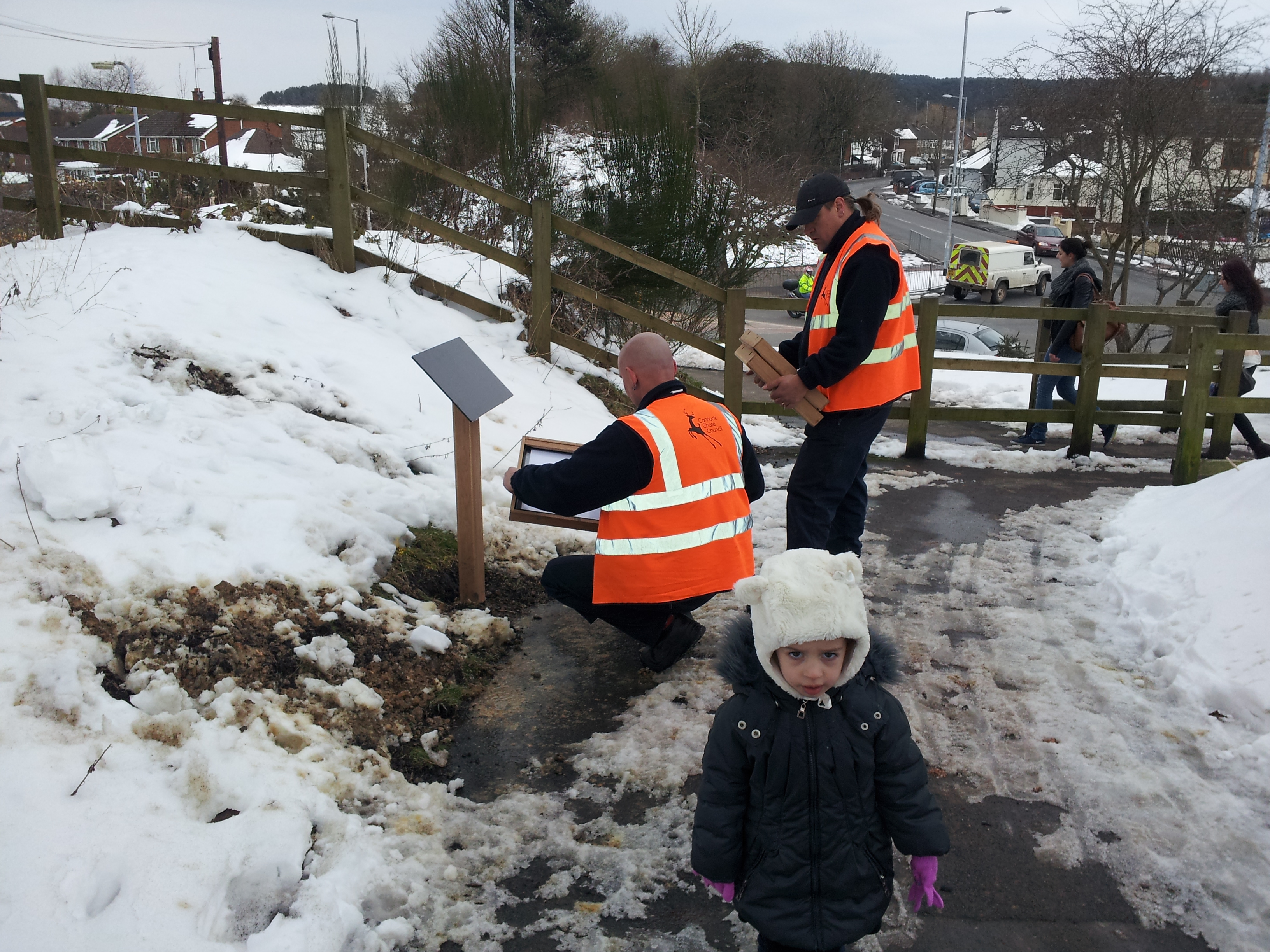 The first 6 of the frames were installed along the Heritage Path in the last week of March 2013 by Clare, Mark and Chris from the Council grass cutting team whilst the snow and hampered their usual work. The other 11 frames will go in to Hednesford Park as each section of improvement work is completed.
What is the Story Walk
The idea of the story walk is that, rather than turning pages of a book to discover the next plot of what happenes, the participant has to walk to the next frame (page) to discover what happenes next. The plan is to encourage more people to walk and discover the park, to give the public a reason to trek the same route more regularly and to involve the community in writing the stories