Due to popular demand we are hosting It's A Knockout again this year on                    Saturday 17th August 2013
If you would like to participate can you please download the form by clicking on the link below:
Businesses are asked to make a donation, voluntary groups and the community are free. Teams must have 6 members, the team can be young people, adults or a mixture of young people and adults. Children MUST be 5 years of age to participate and ALL MUST complete the medical forms who take part.
It's A Knockout 2012
On Saturday 4th August on Hednesford Park around 1,500 locals turned out to take part in inflatable games, fair ground rides, pony rides, stalls and skate park competitions  – fun for all the family!
Despite a pour down of rain and thunder later in the afternoon, the day started off with a flying start seeing 26 teams taking part in 'It's a Knockout'.  Congratulations to our overall winners:
1st – Treeways (pictured to the right)

2nd – Kev's Crazies
3rd – Hot Stuff
Thank you to everyone who took part in the games including:
Hednesford United Girls Under 13's (Team One)
Hednesford United Girls Under 13'S (team Two)
Super Girls
The Valley Villians
HUG FC (Team 2)
The Inspired
TeamTeam Chase CAB
Hednesford Bingo Club

Shocking
Staffs Police
Cheesy Cheaters
Playful Panthers
Six Blast Stars
Dough Nutters
Burntwood Saracans
Burntwood Tigers
Hednesford United Girls FC (Team One)
Hednesford United Girls (Team Two)
Army Cadet Force
Master Owens

Friends Frienzy
The other Inspired
TeamTippy Toppies
The day also included a number of stalls as well as the fair ground rides, incarace, pony rides, bouncy castles, story book reading and many many more.  The skatepark also held special competitions and ramps, courtesy of Gnarly Cycles from Hednesford (pictured right).
The 'It's a Knockout' event formed part of the Chase Community Games
, which celebrate the spirit of the Olympics and Paralympics and showcase the best of what Cannock Chase has to offer.
Big thanks to everyone who volunteered on the day to help make it a huge success, including the marshals, stall holders and refreshment units, Simply the Best Entertainment company for coordinating the competition and for everyone who got involved.
The Friends of Hednesford Park are working hard to bring the local community together and help celebrate Hednesford Park, and would like to invite everyone to be a member and help continue the sucess and promote the park.
If you have any questions or feedback about the event you can email us at friendofhednesfordpark@hotmail.co.uk or call us on 07896239717.
More photos from the day: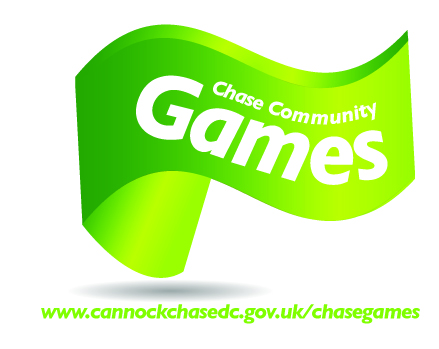 If you like this, please share: