After months of planning the Lantern Story Walk was a huge success! This was FOHP's first event – around 150 people joined in!
We would like to thank St John's Ambulance and West Midlands Fire Brigade who were there to support as well as many volunteer marshalls.  The set walk was around the perimeter of Hednesford Park.
Six children won the best fancy dress/best lantern: Alleigha-May Gardiner, Brody Lane, Emily and Michael Grainger, Millie Bennett, Joshua Davies and Tia Wadsworth.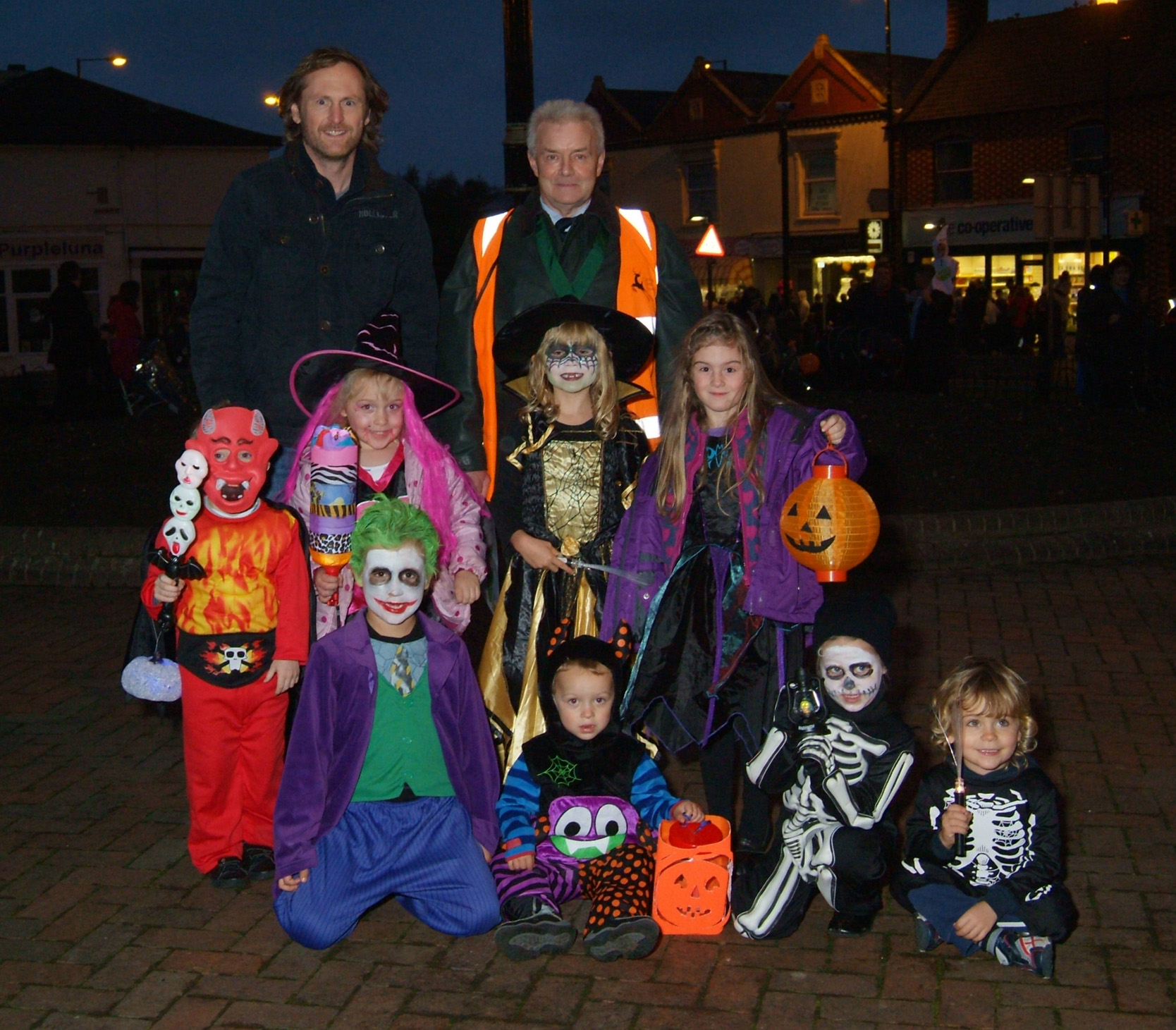 A few local shops remained open to join in on the fun including the Coffee Pot, SOS hair dressers and Hawkins Coffee Shop. At the Coffee Shop there was a raffle with support of the Body Shop and out of the money raised, £30 went to a local charity. Newly appointed Chair person for the Hedneford Traders Association, Simon Orme, had the deciding vote and kindly donated the £30 to FOHP!
Some of the comments made so far:
"It was too long and there was an anti-climax because they were expecting something at the end."
"Overwhelming turnout of people and didn't realise the size of the park!"
"No lighting, no one was able to read the story or see the children's work properly"
"Children and adults had fun"
"Some people did not like the road crossing"
All of the comments we received were discussed at a review meeting on Monday 7th November, and here are some of our actions for next year:
– Story Walk to have permanent place in park and managed all year round
– Four marshals dedicated to manage road crossing with groups using tape
– Two alternative walks: scary walk and the children's exhibition walk
– Children's work to be displayed on large sheets to enable work to be erected and dismantled quickly to avoid vandalism
– Look at solar lights along the heritage trail along the railway line
We would appreciate your comments which you can add on our 'Guestbook' page.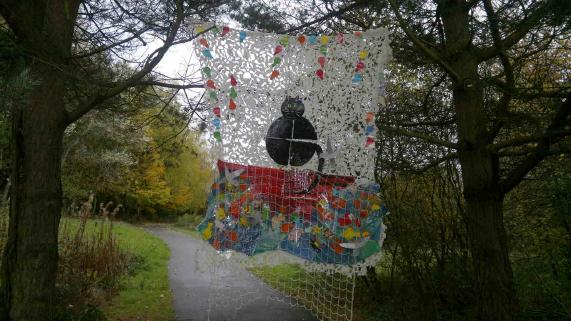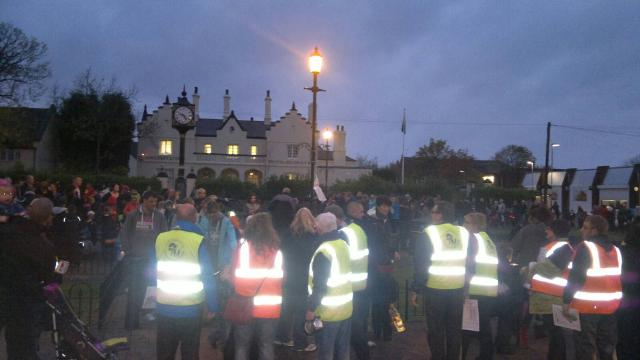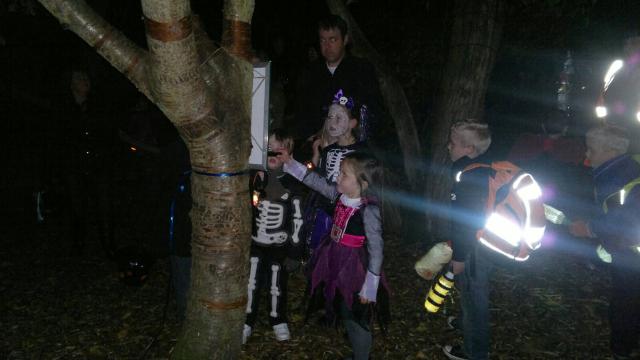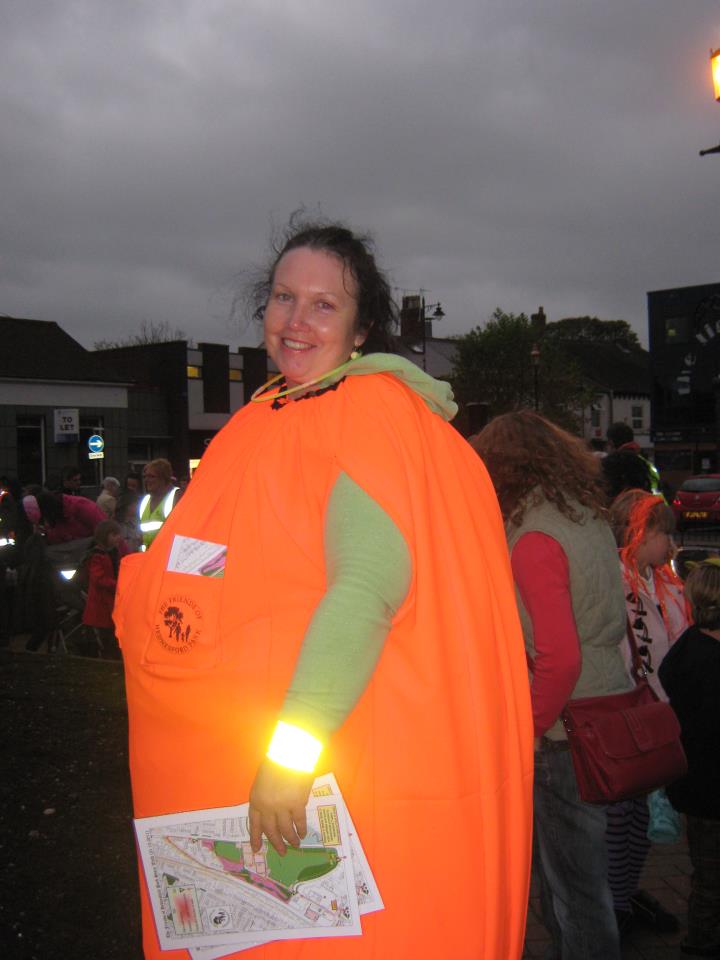 Photos L – R: some children's artwork displayed, all marshalls and participants gathered by the clock in Hednesford Market Square, some children reading the story and dressed as a pumpkin chairperson Lynn Evans
If you like this, please share: